According to the RCOG, 90% of women experience tearing during birth and first time mothers are particularly at risk of severe tearing. Statistics by Usti nad Orlici Hospital (2016, 800 women) show that 68% of women using Aniball before labour experienced no tearing at all. Various statistics from midwives show 65% – 80% injury free births after exercising with Aniball as illustrated in figures from Radmila Dorazil (2017, 32 women).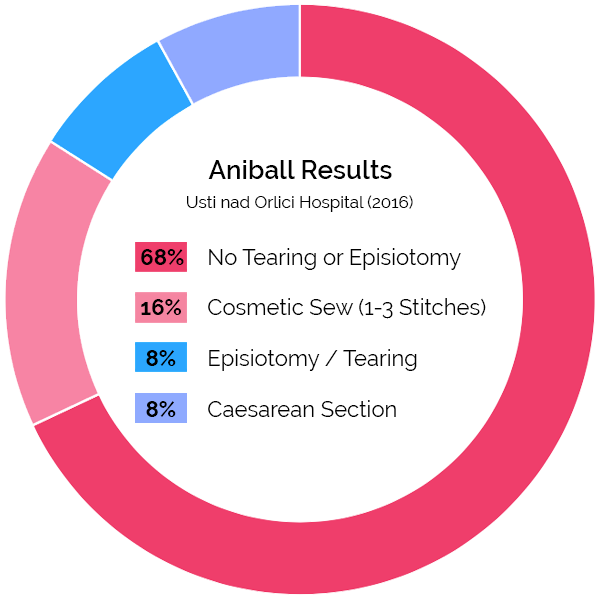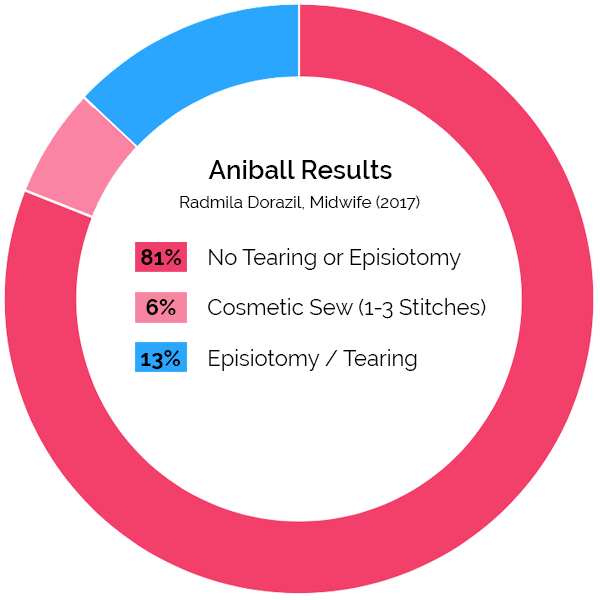 An independent clinical study (see the attached abstract) confirmed Aniball is the most effective method of birth injury prevention. Study confirms there was a significantly higher number of women with intact perineum after the use of Aniball as well as significant reduction of episiotomies. Data also showed that other methods such as perineal massage, raspberry-leaf tea or linseed had no effect on injury prevention.
More information can be found here.